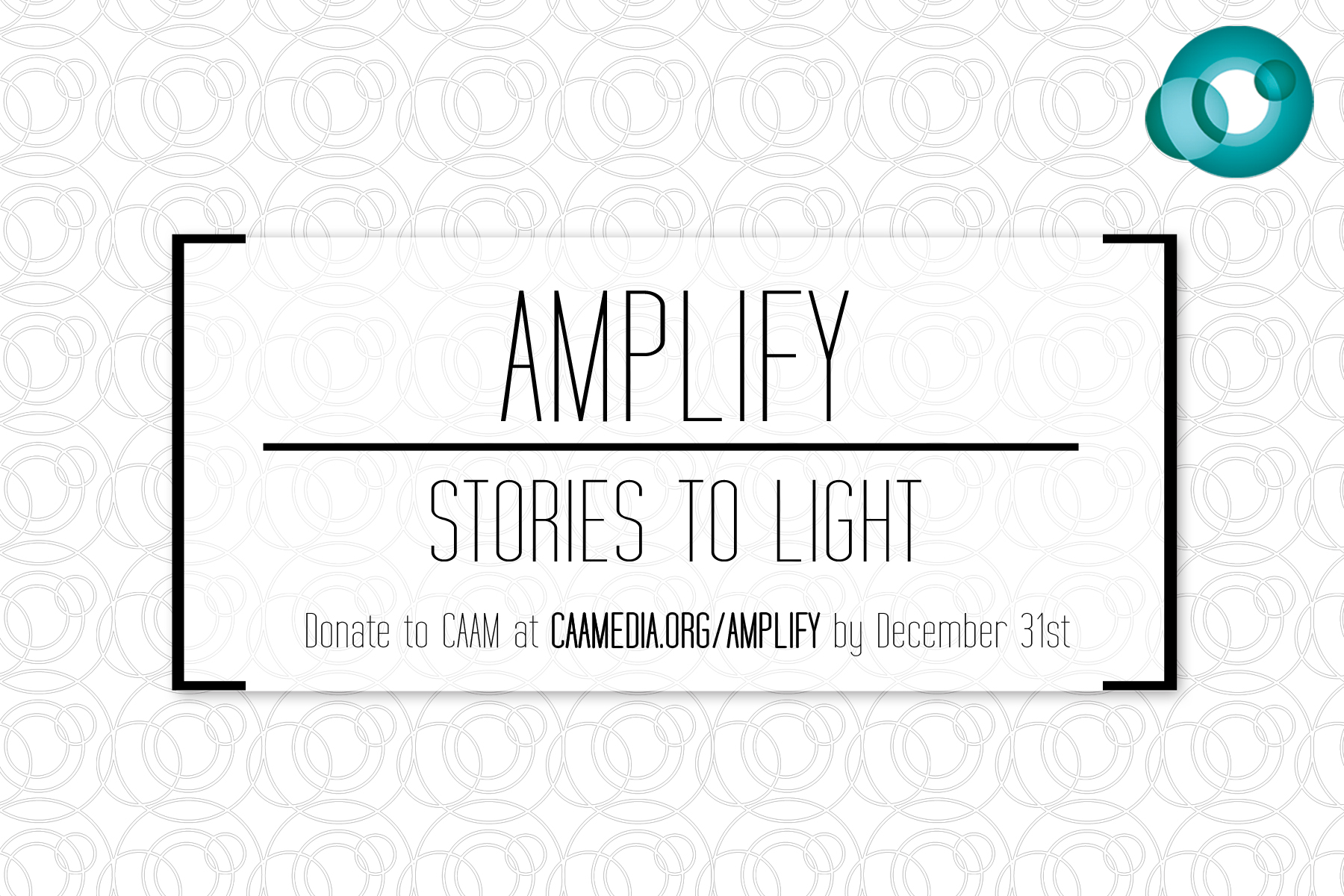 Updates
December 17, 2014
Want to have Breakfast at Tiffany's?
Donate $25 or more to CAAM's crowdfunding campaign Amplify Stories to Light by December 25 and join Chef Luym's "Secret Breakfast at Tiffany's Breakfast Club". Long-time CAAM partner and noted restauranteur Chef Tim Luym (Attic Restaurant and Frozen Kuhsterd) invites twenty lucky people to an exclusive tasting and conversation about Filipino breakfast foods and silogs at his newest restaurant Breakfast at Tiffany's. The first twenty people to donate $25 or more by December 25 will qualify for this exclusive opportunity. Winners will be notified individually with the details.


November 20, 2014
This just in - we've received 5 copies of Jeff Chang's newest book Who We Be: The Colorization of America. The book remixes comic strips and contemporary art, campus protests and corporate marketing campaigns, Martin Luther King, Jr. and Trayvon Martin into a powerful, unusual, and timely cultural history of the idea of racial progress. The first 5 people who donate $100 or more to the campaign by Saturday, November 22nd will receive a copy of the book. Visit CAAM's website to read our interview with Jeff Chang.

Have you heard the news about the changing face of America? There are now 18 million Asian and Pacific Islander Americans in the U.S. - that's about 6% of the total US population. As the fastest growing racial group in the country, today Asian Americans can be seen in all levels of public service, mainstream media and corporate and community leadership.

When CAAM was founded in 1980, Asian Americans were just 1.5% of the population. We were largely invisible in mainstream media. Our images were stereotypes such as Suzy Wongs, houseboys and ninjas. For 34 years, we've brought authentic Asian American stories to the forefront to better reflect the growing presence and contributions of Asian Americans.
Through our Media Fund, we provide critical funding to independent filmmakers. Each year, we award approximately $200,000 to 10 outstanding film projects that illuminate the Asian American experience.

Each year, we present approximately 10 hours of diverse content for PBS, reaching millions of viewers nationwide.

Through innovative nationwide programs like our recently launched Muslim Youth Voices Project, we equip underrepresented communities with tools to tell their own stories.

CAAMFest, our annual film, music and food festival showcases the work of more than 100 filmmakers from around the world, providing rich cultural bridging and bonding experiences to over 26,000 attendees.
We're proud of how far our communities have come but there are still so many other communities whose voices and experiences need to be heard and acknowledged. It's all of our responsibility to share our story.

Help make our 35th year stronger than ever by donating $35 or more by December 31, 2014. Ensure that we can continue to support storytellers around the world with the tools and resources to tell timely, relevant and compelling stories.

It doesn't take much to make a big difference. These are a few of the ways in which your gift will help bring more Stories to Light:
$1,000 - Loni Ding Award in Social Issue Documentary - Established in honor of Loni Ding, CAAM co-founder, veteran independent filmmaker, television producer and university instructor, this annual award of $1,000 is granted to a promising short form filmmaker whose work illuminates the experiences of underrepresented communities.

$500 - Diverse media for a diverse world - Provides 100 K-12 students with critical media about Asian American identity, history and culture from CAAM's award-winning educational collection.

$250 - Asian American talent development - Provides 10 talented filmmakers with invaluable professional development and networking opportunities at CAAMFest industry events.

$35 - Launching new storytellers - Supports the entry fee for 1 filmmaker to submit their work for consideration at CAAMFest.
We realize that we can't tell the unique stories of every single Asian American. But, with your gift, we can ensure that more diverse stories and voices are heard, acknowledged and understood. Donate today and invest in the power of public media to inform, educate, inspire and represent diverse voices.

Donations of $5,000+:
If you woud like to donate at a level that is not listed, please contact Debbie Ng, Development and Communications Director, dng [at] caamedia [dot] org, (415) 863-0814 ext.104 to discuss a customized donation package.

Here are some simple ways you can bring more stories to light:
Make a tax-deductible year-end contribution of $35 or more by December 31st by clicking the green donate button to the right.

Share this page with 5 of your friends by clicking the FB Share and Twitter Share button above and invite them to learn more about CAAM.
Other ways to donate:
If you wish to donate by mail or phone, you will recive the same wonderful perks and your donation counts towards our campaign goal!
Please make checks payable to "Center for Asian American Media" with Stories to Light in the Memo field and mail to:

Center for Asian American Media
Attn: Jennifer Chu
145 Ninth Street, Suite 350
San Francisco, CA 94103
To contribute by phone using a credit card (Visa, Mastercard and American Express), please contact Jennifer Chu, Membership Manager at (415) 863 - 0814 x 102.

About the Center for Asian American Media:
The Center for Asian American Media (CAAM) is a non-profit organization dedicated to presenting stories that convey the richness and diversity of Asian American experiences to the broadest audience possible. We do this by funding, producing, distributing and exhibiting works in film, television and digital media.
For questions or more information about this campaign, please visit CAAM's website CAAMedia.org or contact Jennifer Chu, Membership Manager at jchu [at] caamedia.org, (415) 863-0814 ext. 102.

Thank you for your generous support!
DONATE
$15,900 RAISED
$7,500 GOAL
| | | |
| --- | --- | --- |
| | | |
| This Campaign | 59 | 212% |
| has ended. | Believers | Funded |
This campaign has ended.