MEMORIES TO LIGHT CAMPAIGN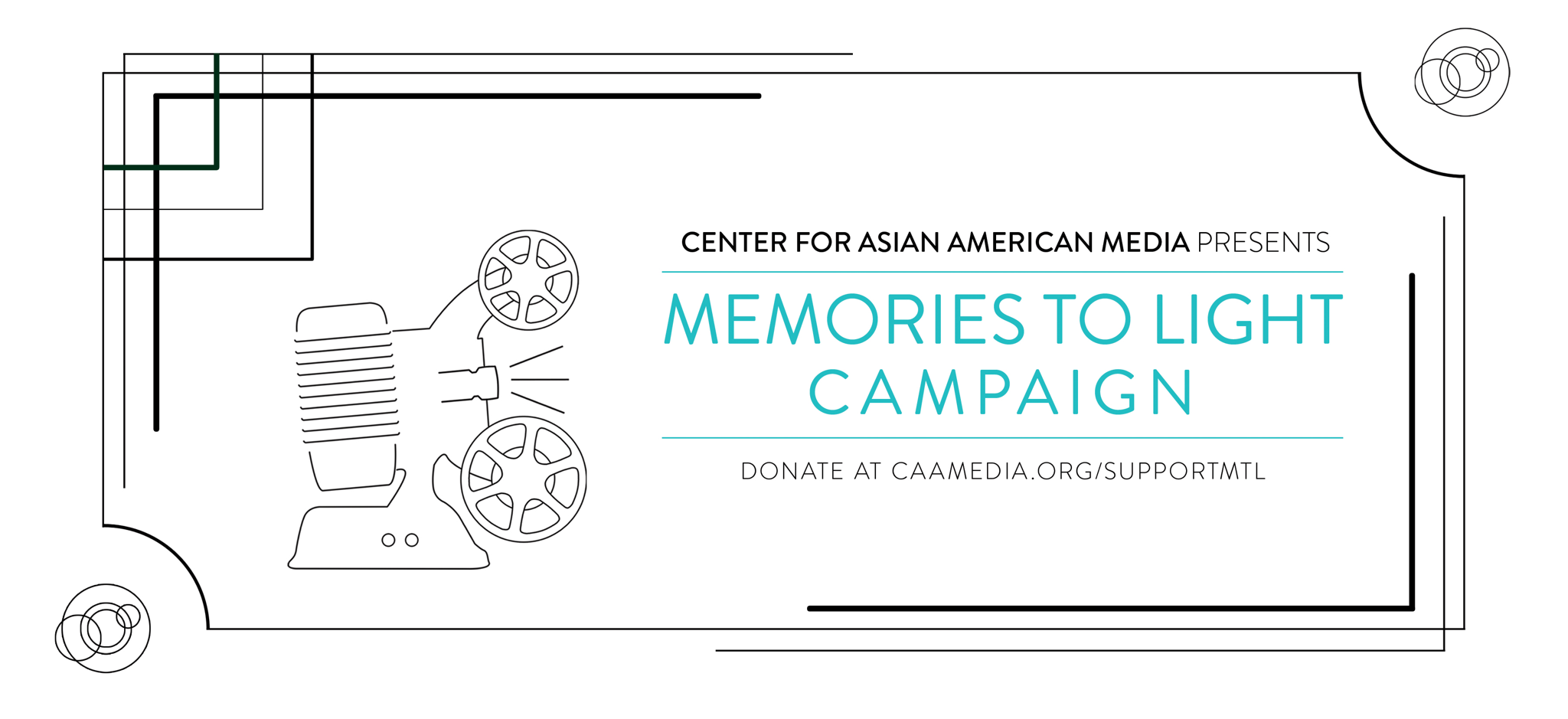 Three years ago, the Center for Asian American Media (CAAM) created the Memories to Light: Asian American Home Movies program to collect, preserve, and share the home movies (on 16mm, 8mm, and super 8mm film) and experiences of Asian American communities from across the United States from the 1920s through the 1980s.
This national, community-sourced program was developed in part to offer more authentic and complex portrayals of the Asian American experience through the home movies shot by everyday people and families. The films capture unique moments of life over the last 70 years such as graduations and birthdays, buddies with a shared love of a sport, trips to the beach, grandma's place, time in the backyard, or hanging on the stoop waiting for the parade. Some of the films and footage also have historical significance such as families visiting the world's fair and the legendary Expo '67 in Montreal.

Help us save Asian American memories and experiences from being lost forever so that we can continue to share the personal stories that go along with these films with the public.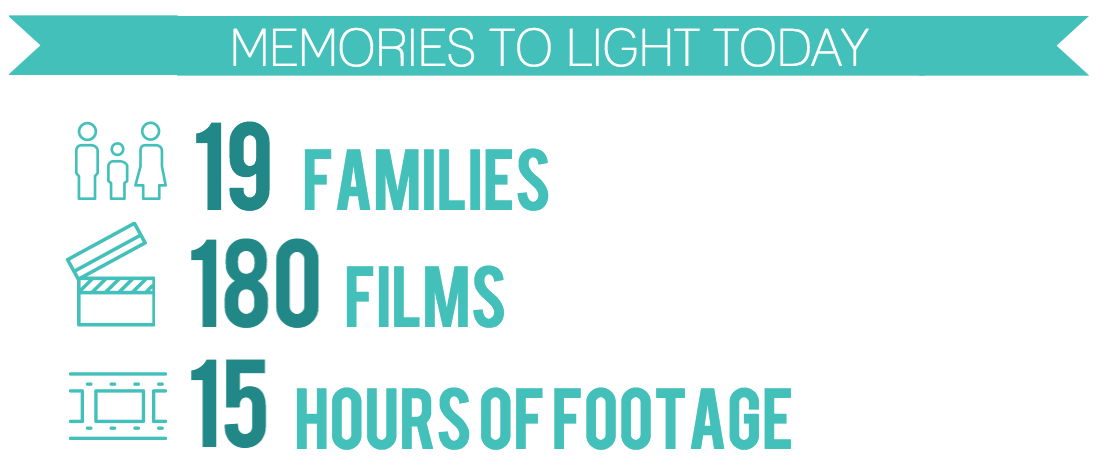 Our Memories to Light team has gathered, archived, and digitized home movies from 19 families— comprising 180 films totaling about 15 hours of footage. The films represent diverse communities including Chinese, Japanese, Filipino, Korean, Thai American and mixed-race families, representing 12 states and the District of Columbia. We've put together a solid team of home movie enthusiasts, archivists, community volunteers, filmmakers, community partner organizations and families who have partnered with us to get to this point.
Even though we've already achieved so much, we need your support to take this project to the next level. We want more diverse stories such as those from the South Asian and South East Asian communities as well as stories from all 50 states!
We invite you to invest in the future of this program by donating $10 or more by August 14, 2015 to help us reach our goal of raising $7,500. Together, we can build a more robust archive that future generations of Americans can add their home movies to and use to learn about the past to compare how the faces of America have evolved and changed.
Here are a few other ways you can bring more stories to light:
Share this page with 5 of your friends by clicking the FB Share and Twitter Share button above and invite them to learn more about CAAM.

Share your home movie(s) and your story through our Memories to Light website.
Preserving and digitizing 16mm, 8mm, and Super 8mm films is an expensive and time consuming process due to the fragility of the film. These moving picture film formats, unlike the digital formats we use today, are much more subject to decay. The longer we wait to preserve these films, the more we risk the chance of these moments and stories captured on film becoming lost to us forever. It is imperative that we make the effort now to save these films and preserve them for future generations.

With your gift, we can ensure that more diverse stories and voices are heard, acknowledged and understood. Donate today and invest in the power of public media to inform, educate, inspire and represent diverse voices. These are a few of the ways in which your gift will help bring more Stories to Light: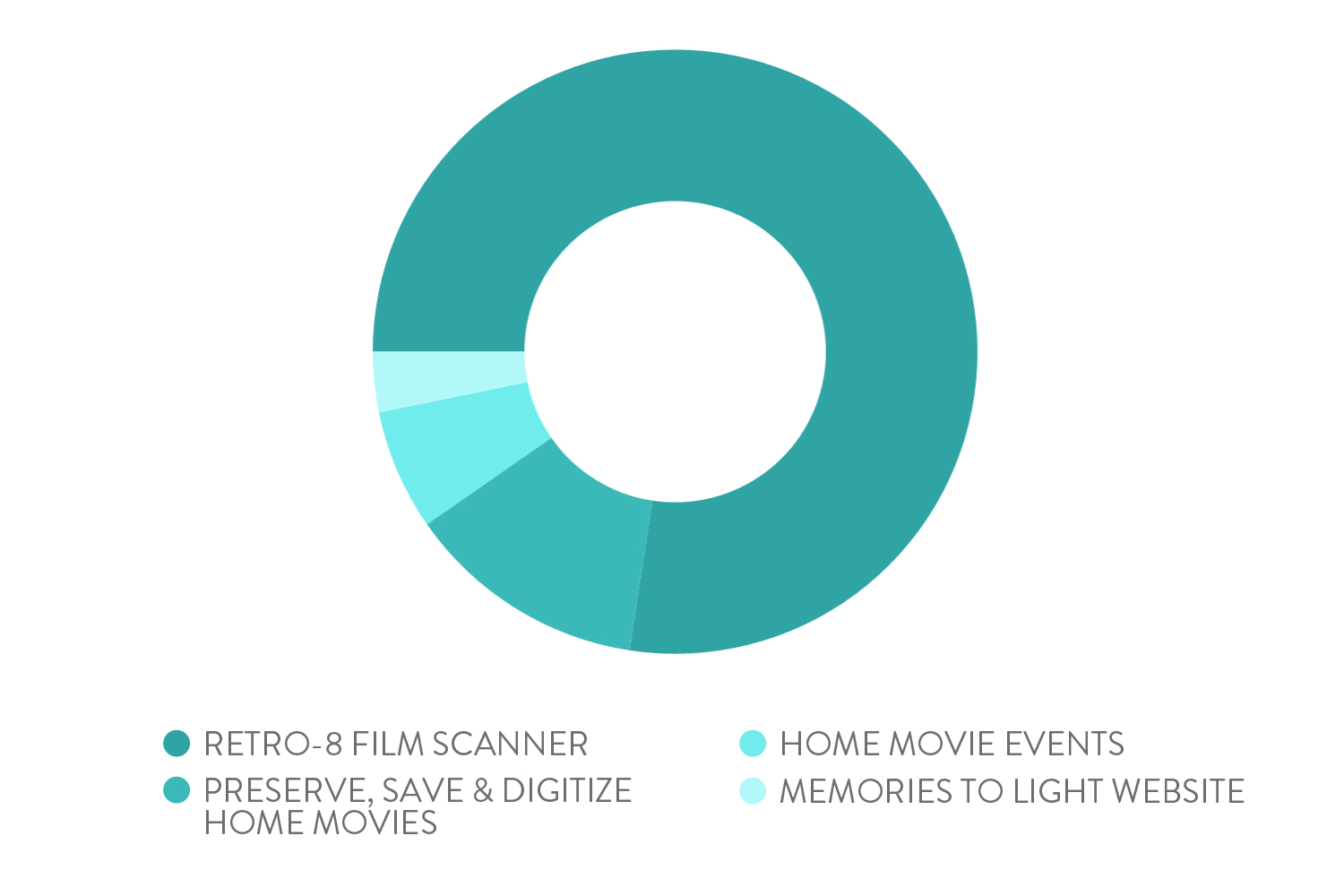 $6,000 - Purchase a Retro-8 film scanner to more efficiently scan film reels and color negatives.
$1,000 - Preserve, Save, and Digitize Home Movie collections - Enables us to inspect and evaluate one home movie (or set of home movies) on 16mm, 8mm and super 8mm film, preserve it, digitize the film for CAAM's online archive, give an electronic copy of the films to the Internet Archives, and provide a DVD of the digitized film(s) to the donor family.
$500 - Home Movie events for the public - Through each of our free to low-cost Memories to Light public programs, we provide 150 - 250 diverse community members the opportunity to come together in a local community space and watch some of the home movies in our collection, share their impressions about the home movies and learn how they can get involved in the program.
$250 - Memories to Light website - It costs on average, $250 a month to maintain and update CAAM's Memories to Light website, which is where anyone with an internet connection can access the digitized home movies in our collection for free.
By partnering with us and donating to this campaign, your gift will impact countless individuals and communities, including:
The thousands of people from the United States and abroad who visit our Memories to Light website and watch the archived home movies online for free
Everyone who attends our live programs and screenings, and current and future generations of Americans and Asian Americans
The families whose home movies will be documented through our online archives, and whose home movies are in danger of being lost
The filmmakers and musicians with whom we will partner to develop and present new creative pieces from the home movies in our archive
Organizations such as the Internet Archive, the California Audio Visual Preservation Project, the Texas Archive of the Moving Image, the Japanese American National Museum, and the Filipino American National Historical Society, with whom we've partnered in developing and promoting this project
Donations of $2,500+
If you would like to donate at a level that is not listed, please contact Debbie Ng, Development and Communications Director, dng [at] caamedia [dot] org, (415) 863-0814 ext.104 to discuss a customized donation package.

Donate by Mail or Phone
If you wish to donate by mail or phone, you will receive the same wonderful perks and your donation still counts towards our campaign goal!
Please make checks payable to "Center for Asian American Media" with Memories to Light in the Memo field and mail to:
Center for Asian American Media
Attn: Jennifer Chu
145 Ninth Street, Suite 350
San Francisco, CA 94103

To contribute by phone using a credit card (Visa, Mastercard and American Express), please contact Jennifer Chu, Membership Manager at (415) 863 - 0814 x 102.
MORE ABOUT MEMORIES TO LIGHT
We are currently one of the few organizations in the country that are preserving, digitizing, and archiving Asian American home movies. Plus, we offer the digitization, preservation, and archiving for free to families and individuals who want to contribute their films.
These films provide a quietly powerful and emotionally resonate counter to the historically inaccurate and unrepresentative stereotypes of Asians and Asian Americans in media such as the "Suzy Wongs", houseboys and ninjas that have dominated the mainstream culture for far too long. CAAM was founded in 1980 to address the lack of authentic Asian American stories of voices in the media and wider culture. Memories to Light is one of the many initiatives and programs we've launched to bring more authentic Asian American stories to the forefront to better reflect the growing presence and contributions of Asian Americans.

ABOUT THE CENTER FOR ASIAN AMERICAN MEDIA
The Center for Asian American Media (CAAM) is a non-profit organization dedicated to presenting stories that convey the richness and diversity of Asian American experiences to the broadest audience possible. We do this by funding, producing, distributing and exhibiting works in film, television and digital media.
For questions or more information about this campaign, please visit CAAM's website CAAMedia.org or contact Jennifer Chu, Membership Manager at jchu [at] caamedia.org, (415) 863-0814 ext. 102.
Thank you for your generous support!
DONATE
$4,295 RAISED
$7,500 GOAL
| | | |
| --- | --- | --- |
| | | |
| This Campaign | 41 | 57% |
| has ended. | Believers | Funded |
This campaign has ended.